Сhewing on what game to play?
Try your luck!
Just

0.42
Depth (RU/CIS)
Publisher:
Digital Confectioners
Language:
Русский
2.63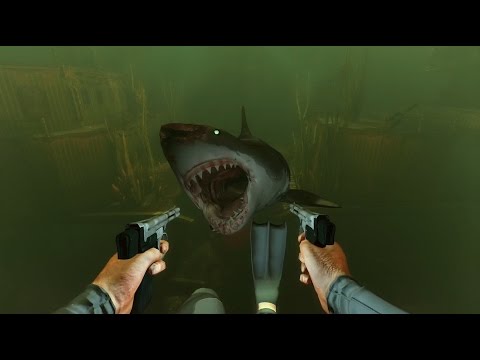 В игровой индустрии свою нишу прочно занимают игры, в которых нужно сражаться с опасными животными или монстрами. И вот компания Depth Team предлагает игрокам погрузиться в пучины морей и сразиться с акулами.Тем, кто давно хотел давно сыграть за водолазов, стоит купить игру Depth. Ныряем и ищем сокровища, одновременно следя за специальным роботом, на которого так любят охотиться акулы.
Игрокам доступен большой выбор экипировки, которую можно прокачивать со временем, используя добытое золото и сокровища. Водные пистолеты, автоматы, маячки, гарпуны, факелы и многое другое в арсенале водолаза. Акулы же за очки опыта выбирают нужные умения.
| | |
| --- | --- |
| ОС | Windows Vista / 7 или новее |
| Процессор | Intel / AMD Dual Core 2.4 GHz или лучше |
| Оперативная память | 3 GB или больше |
| Видеокарта | ATI Radeon 4870 / Nvidia GeForce GTX 260 1 GB или лучше |
| DirectX | 9 |
| Жесткий диск | 2 GB |
How to receive a bonus after purchase
Leave a positive feedback in the "Feedback" section;
We hope you are satisfied with your purchase in our store :)
Send us your bill number (8 digits on the site Oplata.info) via Skype or online chat.
We will send you a bonus game within a day.