35MM
Language:
Русский
Out of stock :(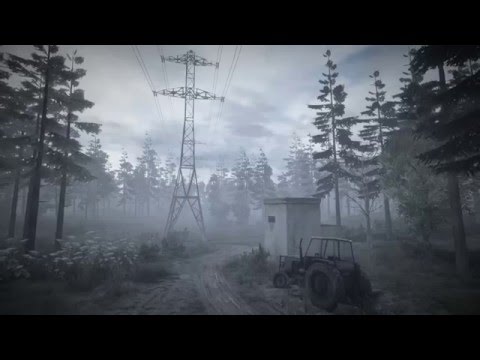 35MM - post-apocalyptic story about two travelers who set out on a long journey in the wasteland, left by people after the global epidemic. The disaster destroyed much of the world's population, the infrastructure went wrong and the common life remained only in memories. The times when a human has adapted the environment for himself have end and now, in order to survive, he will have to adapt to changes. You will have to play the character whose path runs through the deserted towns and cities in Russia, fields and forests of a vast country and even a secret underground facility.
Постапокалиптическая история о двух путниках, отправившихся в долгую дорогу по опустевшим землям, оставленным людьми после глобальной эпидемии. Катастрофа уничтожила бОльшую часть населения планеты, инфраструктура перестала функционировать и привычная жизнь осталась лишь в воспоминаниях. Вам предстоит управлять персонажем, путь которого пролегает через заброшенные поселки и города России, поля и леса необъятной страны, и даже секретные подземные сооружения.
| | |
| --- | --- |
| ОС | Windows XP / 7 |
| Процессор | Intel Dual-Core 2.4 GHz |
| Оперативная память | 3 GB |
| Видеокарта | NVIDIA GeForce GTX 275, GeForce GT 520, GeForce 8800GT |
| DirectX | 9 |
| Жесткий диск | 3 GB |
How to receive a bonus after purchase
Leave a positive feedback in the "Feedback" section;
We hope you are satisfied with your purchase in our store :)
Send us your bill number (8 digits on the site Oplata.info) via Skype or online chat.
We will send you a bonus game within a day.